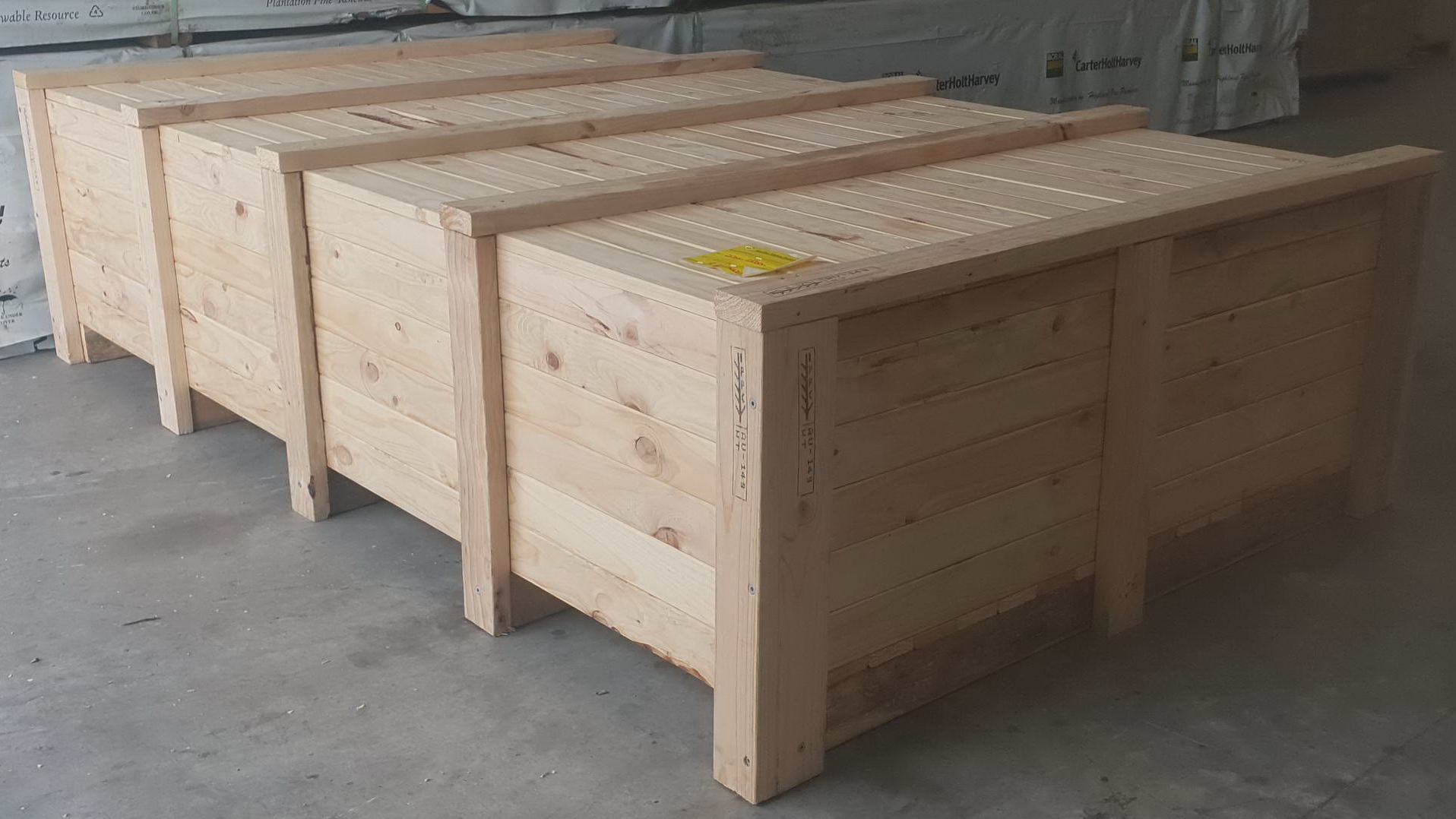 Crates
Custom Crates and Boxes – Export or Domestic
At Millennial Timber Products our company manufactures a variety of crates and boxes to your specifications and requirements. 
Full Timber, Slatted or Plywood we can make any style.
Heavy Duty, Light Weight, sides removable, flat pack or lined for weather protection you can rely on us to get you exactly what you need.
In the past we have constructed crates that were over 19 meters long and crates that held over 12 ton of product. We are the experts.
Contact us today for a free quote.